😀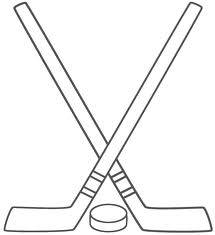 Well I hope many of you old farts are still playing hockey, definitely still watching  hockey(with the help of some glasses maybe) and most importantly are enjoying  the exercise and time at the rink.
 This site is all about having fun with your favorite game as long as you can physically stay with it. We'll have great photos of all the Old Guy teams and leagues around as well as Cool products for the Old Guy Hockey Player.
As an Old Guy myself, who still plays (in my 50's), I liked the term Ice Hockey in Transition for the Old Guy Hockey Tag line. As we age the game changes obviously for us physically but it can still be the best thing you do all day!
I'm a morning person, so me and the guys start around  6:15  and play till 7:30 a few days a week before work. What a way to start the day. It's awesome!
Sure beats hopping on a treadmill or an eliptical machine to get some exercise doesn't it? 😀
That's it for now. Keep popping by and see what we have here. I'm hoping to get some guest writers here to offer work out tips and other nuggets of advise for all the Old Guy Hockey players out there. After all, we all want to keep on playing as long as we can!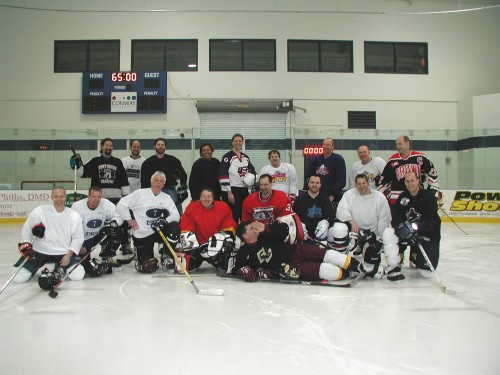 This probably looks familiar if  you're into Old Guy Hockey. The Friday morning pick up skate photo opp. As you can see there are some who are more shy than others! Some look a little sleepy still, some look ready to go and some aren't even here yet …. You know the guys who show up 15 minutes into the game! Every group has a few of them ya know.   Send us your photo and let us know where you are from. We'd love to post your group photo on our Old Guy Hockey  –  Old  Fart Photo Page.