We were able to put the finishing touches on the Aristocraft Torpedo 14  the week before the 4th of July 2013. My father was thrilled to when we installed the original windshield.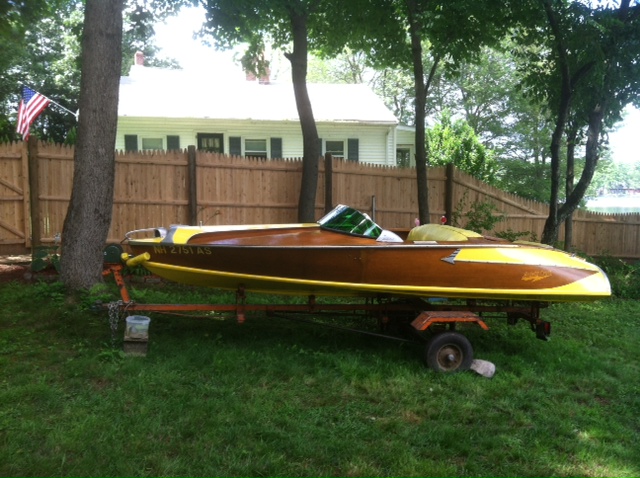 On the morning of the 4th we got the motor all hooked up and ready to go. It's been 5 years since this baby has been in the water so we had given  the motor at tune up.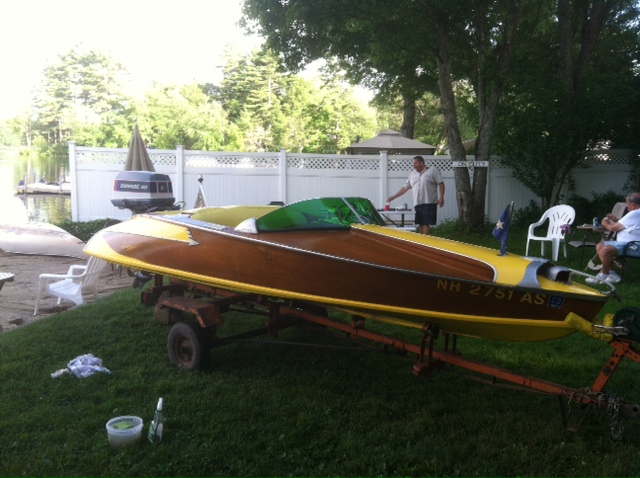 Then as usual the Old School Launch …. who needs a car to put the boat in when you can do it by hand !!
My brother Lou and I took it out for the Maiden Voyage after the boat sat for 5 years. Everything worked well, the motor hesitated at top speed a few times but other than that it handled well and felt good.
Sorry for the Video quality .. a little bumpy at full speed
Another full speed video , the quality is a little off. It sure is a fun boat to drive !
Here are a few more photo's of the 4th of July and weekend when we put the boat in.
My Father looks pretty comfortable back in the drivers seat !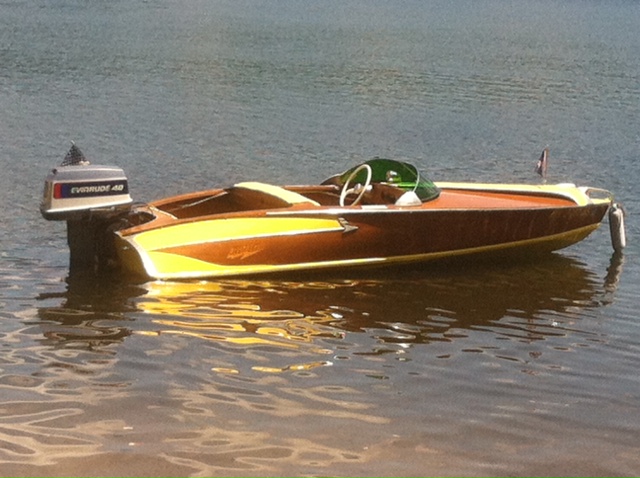 Here's a good old photo of me and my Dad  to show how long this boat has been a part of my life. I'm guessing this is either the summer of 63 or 64 , which would put me at 3 or 4 and my father at around 26.