Cooking for BackYard BBQ's
Oh and if you ever need a good grille man for hire…. Old Guy Hockey has the Old Guy for you . I've always enjoyed doing Cook outs the best during my catering Career.
A Charcoal Grille was the grille of choice for all the years when I hauled my trailer with all the BBQ equipment to Clients homes.
The fun part of doing Cook outs is that you are part of the party for the most part. Especially when you fire up a charcoal grille. It's kind of like a camp fire … everyone like to hang around the fire and watch.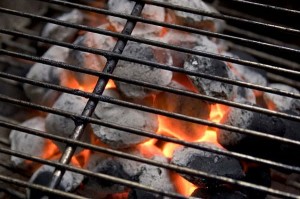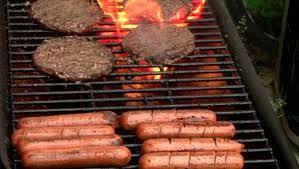 So if you are having a party and looking to have someone do the cooking for you…. Give us a call. We're  reasonably priced and We'll  take care of all your cooking so you can enjoy your guests. If you need any food items to accompany your BBQ , We'll  take care of any sides you may need.
These days folks enjoy doing alot of the food prep and appetizers themselves. Sometimes people feel that hiring a caterer is to costly for something they feel they can do themselves.What I've found out over years of experience is that being the host is alot of work and you seem to miss out on alot of socializing at  your party because you're taking care of the food and serving and cleaning up Etc…
At OGH Catering Solutions we offer the service if you need a cook for a few hours you can prepare your favorite party items and provide your favorite meats and just enjoy the party while we take care of the cooking and clean up. If you need some ideas on set up and what you may need for a large backyard party, feel free to give us a call. We've done back yard parties with 200 guests and outdoor weddings also. We can get you good deals on some of the outdoor essentials through our affiliations.
For more information feel free to give us call or email !
Steve D'Angelo
603-718-5080