Sounds like the beginning of many more Friday mornings at Skate 3 was a Success. Skate 3 FMHL directors Nev and Mike Reported :
Thanks guys that was a great 1st skate.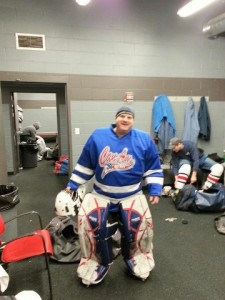 Nice job Mike Canter, Did you use your go pro video today? Could be worth $10,000. Thank You for the entertainment.  I think in the next 2 or 3 weeks we can get those double runners off you and into some hockey skates. Really, You did awesome for your first time on regular skates, they are just a tad different than goalie skates, you agree?   

Will someone please bring the oxygen for Steve Maffee next week?  Welcome to our group Steve, Before you know it we will have you out and at the rink 5 mornings a week with the rest of us. 
Thanks guys that was sure a blast. I want a couple of those shots back,  i call redo on 4 of them next week.  The sweat got in my eyes on all 4 of them. So basically My team won by a goal. I also want the one that went under the net from behind taken off the scoreboard too.
Same time next week 6:10 drop puck. final buzzer 7:25 leave a few minutes early if you need to.  Dennis, Thanks for setting the clock, please do it every week.
Let me know if you cannot make the skate as soon as you know so i can get a sub for you.  We need to keep 20 skaters every week so we can pay for the ice.
I believe Rob , kyle, scott fagan , andy chase and mike chase are back next week
Sub Jack loftus told me he is outand  a few other guys that subbed in today might not have a sub spot will have to see mid next week  John pike , Chris Peckham, Butch
Some of you left me more than $12 make sure you remind me next week, if i owe you.
If you still owe just catch me next week.  I will start using a book to keep track when we get in the front rink and regular locker rooms on march 1st. I hope to keep this skate going year round if we can keep the numbers up.
Remember this is not an nhredline league thing so dont bug Lori.  Mike and i are doing this on our own. 
 
 
Make sure you bring Bob and Anita at NOICING SPORTS in Hudson a donut when you get your wheels sharpened and for any of your other hockey needs.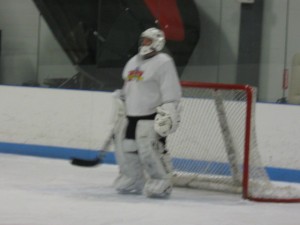 Our Game at Conway with Ronnie's group was fast as usual. With a few guys out ( Scottie, Jade, Dave D. and Joe N) and a few new regulars ( Joe A. and Mully) for our beloved (Paul and Nev) that went to skate three, we were still a few guys short . I think we had 4 on each bench. Much Thanks for Kyle playing Net for Tommy… get well soon Tommy! BTW Tom I didn't tip any in on Kyle.
Great to have all these pick up games in the area.. A big thanks to you guys who run then and keep the benches full … Old Guy Hockey requires a full bench.. ya know what I mean … a fun time every week.
Glad everything went well at Skate 3 today.
See some of you next week!