One of  the products I've been using regularly for the past year is Real Time Pain Relief . They have the tubes  and they also have a roll on that is convenient. I use it right before hockey and on the days I don't play I use it before work. It works well.
I've tried a lot of different stuff over the years and this stuff works good for me!
I'll bring a few samples with me next week before surgery to let you guys try it out.
One of the big downers coming up is having to get off Advil for the week before surgery. I've been on a steady diet of Advil for probably 15 years…… I know it's not good for you, your kidneys or your liver…. what ever it is , I know it sucks but it does work to a point!
I've stopped taking Advil or Ibprophen a few times to see if it actually works…. It definitely works for me.
So needless to say , I'm not looking forward to next week. They say I can take Tylenol but that never has seems to work for me at any level.
Here's a few leg exercises girls ……….this sheet  may help if you sit on your ass all day and need to get ready for surgery.
I've always had a relatively physical job over the years ….so I feel that I work my knees on a daily basis. For those of you that I know who have been doing some serious workouts…. like Crossfit (Lance, Paul, Brad, Jay etc) , I'm envious to maybe try it some day . I'd love to be able to work my legs more than I have.
Skating is funny , and some of you may agree, it's not that hard on you're knees to a point.

During September and October I was walking up to 5-6 miles a day between work and in the neighborhood to hit my goal. At the end of the day my bad knee hurt pretty bad just from walking more. Comparing to skating it was actually worse walking a lot. This was my motivation to get back to hockey before the knee surgery. I figured I'd have some fun for a few months and get my legs in shape a little bit before the new hardware is installed.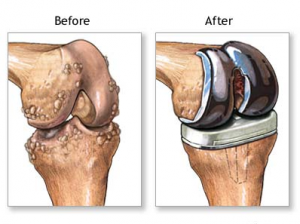 Well as of last week I had to stop taking vitamins of any kind…. no biggie.
Starting today (Sunday 12/13) No more ADVIL ….. already can feel the difference as of 1:00 pm! This week will be interesting since I've been on a steady diet of Advil / Ibprofen for years to the tune of 6-12 a day. Getting in and out of the van will be fun fun fun . Not looking for the violins just a disclaimer from the drug companies…. saying …. if you stop eating advil like m&m's you may notice a difference in your pain level !
One of the biggest bummers is having to stay away from alcohol starting tomorrow . Oh well I'll have to celebrate my son Matt's 22nd birthday Tuesday with an Odouls at Smokey Bones. A nurse friend of mine said don't worry about stopping the advil and drinking if you don't mind bleeding or stroking out during surgery … hahahaha .. she's so funny ! Thanks Carol S. you are so special! Going to a Christmas Party on Saturday 12/19 …. I'll get to watch my old buddies from the sober perspective …. may actually be enjoyable!
Next Up What Kind of Knee am I getting??