Thanks again to Bob Coco at No Icing Sports for letting me borrow this custom Old Guy Hockey cane!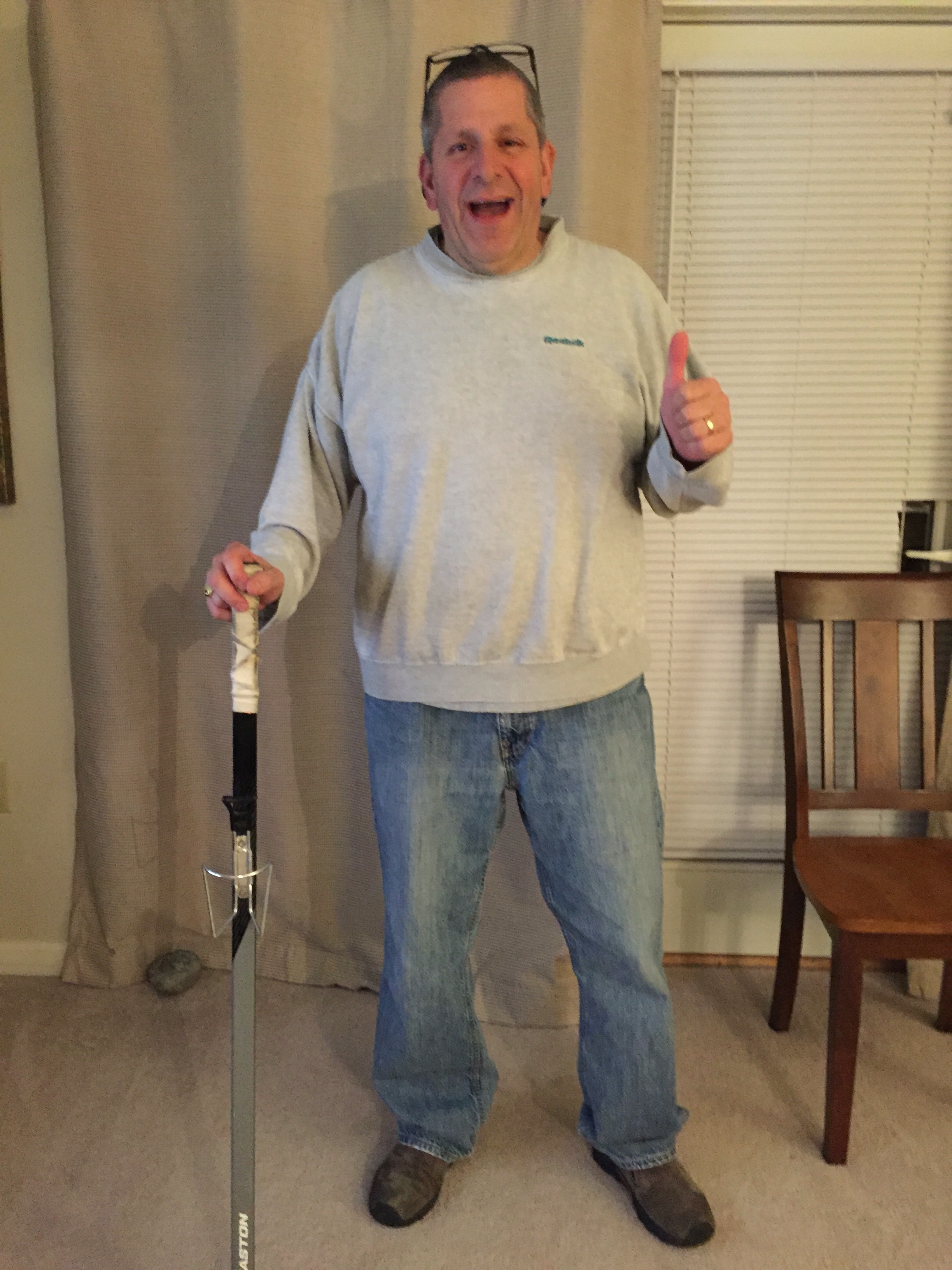 Today, after my grueling hour and a half session of PT ,  I feel comfortable going from one crutch to the custom cane.
 Thank you  to Keith and Matt at Performance Physical Therapy for taking good care of me and pushing me along! Who knows maybe by week 6 I'll be walking with no support . Not doing bad for 5 weeks after surgery ! Very happy .