Watched the game last night and was so impressed with the level of determination on both teams part. The thing that ceases to amaze me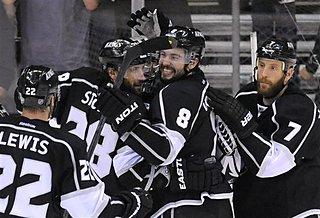 about all the final 4 teams is the all out physical play. The amount of conditioning needed to sustain that kind of play is truly amazing. As an old guy who still enjoys playing for fun and exercise, just think of the amount of work it takes just to be able to compete at high levels.
The workouts to prepare to play and take the punishment you will take on the ice have to be intense. I salute all who play or played at high levels and enjoy as well as appreciate being able to watch the competition.
Check out the highlights from last nights Kings / Coyotes game