Well I have to say today's game started off very slow. Slow in the speed department and slow in the scoring department. But all in all the game started to pick up pace as the clock ticked. Scottie G. led the black team's offense with the zip that they needed to pick it up a little bit.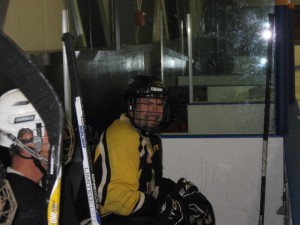 White started off sluggish but with the help off our fearless former goalie Joe A. playing an Offensive role (no pun intended)  helped the white team bring it to black.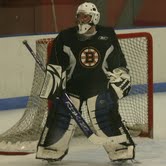 Black looked like they had a nice flow going and 25 minutes into the game it was a tight match (3-3 I think it was) then black pulled ahead. Then white countered with the help of a former defensemen turned snipa Scotty S. who rang one off the cross bar and in on Billy.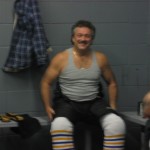 Thankfully black had a few more tricks up their sleeves and kept it close but the another defenseman back by popular demand, Kent pulled off an end to end rush and scored ( I must say it was pretty even though I was pissed at the time), nice one Kent!
Scotty G. Hit about 8 posts I think, Kyle was hearing bells and thankful because the final could have been 13-8 black but today the post WAS the goalie's bestest friend !!! Great work in the net on both ends.
Woe to the black team, even with the final push at the end, couldn't tie it up. Another close match and fun for all. Hey look at the bright side whether you win or lose it's still the best way to start the day! We were missing John G. and Brian T. , hope to see you guys next week.